AIR SAFARI TO CENTRAL AUSTRALIA & THE KIMBERLEY
9 Day Air Safari Date: 30 April – 8 May 2022.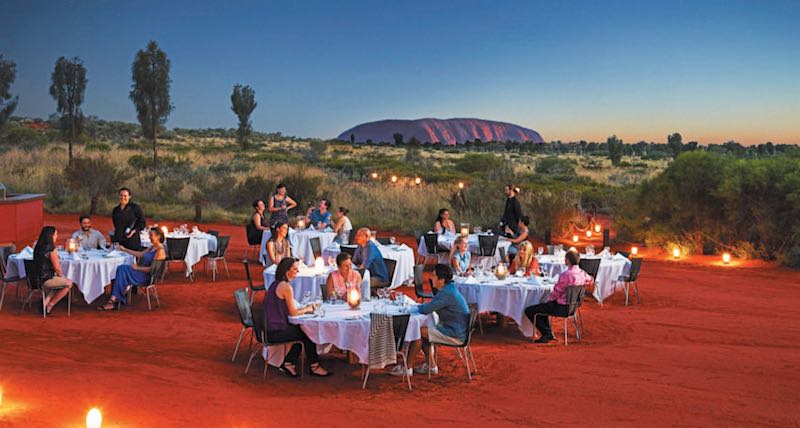 ---
Australia is a huge country and travelling by private aircraft with Graham & Deb is the best way to experience some of Australia's amazing destinations, as you fly direct between destinations which you can't do on commercial flights.

You are in great hands…
Graham & Deb are on board all flights and Graham's knowledge and practical experiences are the 'Point of Difference' when you travel outback with Travel West.

Graham's driven road trains in the Kimberley and the Territory carting cattle from many properties. Graham said "I've still got my diary from 1984 when I was living in Wyndham driving for Road Trains of Australia. I loved it and have some good stories to share with you as we fly over the properties I loaded cattle from". A truck Graham drove has been restored and is now on display in the National Road Transport Hall of Fame Museum in Alice Springs.

Storytelling at its best!
Travelling the Stuart Highway as a coach driver, driving express coaches Perth to Darwin and return, mustering wild cattle in the Pilbara and driving the famous Gibb River Road.

Graham has always said "It's all about the stories, the people and the country that we fly over. It's a learning experience of past and present."

Come fly with us…
You will fly over Talbot Bay & the Horizontal Falls, Koolan Island, Cockatoo Island and the Buccaneer Archipelago on your flight between Kununurra and Broome. All from the comfort of your privately chartered plane with Graham and Deb.

At each stop, we have engaged the services of local tour guides, who know all about their town and the region and share up to date information with our guests.

An all-inclusive Australian lifetime experience!
From the pristine beaches and colours of Broome to the spiritual feeling, you get at Uluru/Ayers Rock and witnessing the global phenomenon of the "Field of Lights".

If the weather forecasters are correct, there could be the bonus of seeing water in Lake Eyre!

We finish the trip with a long lunch amongst the vines at Riversands Winery at St George.

This will be a 9 day experience that will last you a lifetime.
Graham says, "you're going to love it"!